"One of the funny things about the stock market is that every time one man buys, another sells, and both think they are astute."
The Capvest Wealth Management
Customer Experience
As a client, you can expect several critical business values from Capvest. These business values – we believe – will assure you that your interests are always our number one priority. That is because what is better for the client in the long run, is also best for our business.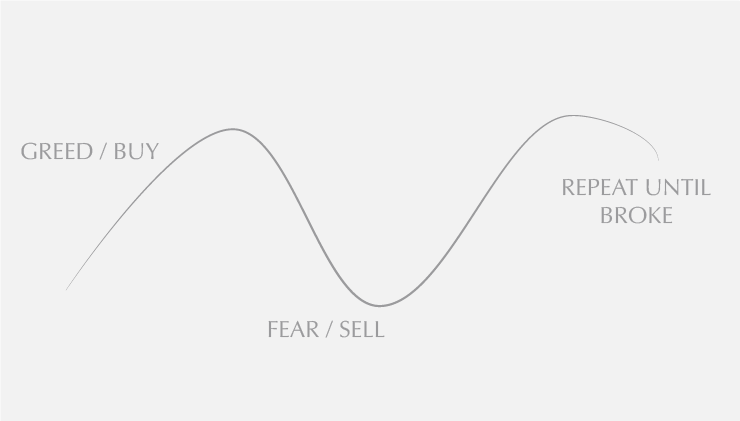 Co-pilot relationship: participation is key
It is important for us that our clients participate in the process of establishing an investment strategy and then manage the strategy on an ongoing basis. If you are part of the process, it is easier to understand the "ups and downs" of investment markets. 
This also helps to remove emotions from the equation, because emotional decisions lead to long-term capital destruction. As can be seen from the illustration on the left, emotions will drive you to buy when investments are up and sell when investments are down:
Armed with a wealth of corporate experience, the pair opened the doors to Capvest Wealth Management in April 2010. They were now free to offer a wide variety of financial products and services to their clients. But that is not what set them apart from their competitors. What set them ahead of the pack is their unwavering focus on the uniqueness of each client's personal circumstances. This allowed them to master the art of aligning the most suited financial product and service to each individual client.
Offering a unique, personalised financial solution to each client made Capvest Wealth Management realise that innovation, talented people, a strong customer focus and a commitment to working hard was soon becoming the foundation to their success. This formula worked for them in the beginning, is still working for them today and will continue to work for them as they reach new heights.
Information sharing: an ongoing learning
We believe it is essential that a good investment advisor is always at the forefront of new developments in the financial and investment industry, be it economical, legislative, or related. 
Likewise, we understand the importance of constantly sharing information on developments that may affect your portfolio or the way in which your portfolio is managed. You require professional input to make informed decisions and to understand your personal circumstances in the correct perspective.
Cost effectiveness is important to Capvest
The financial industry is notorious for high fees without any benefit to clients, especially with older retirement products. At the end of the day returns matter and higher fees do not always mean higher returns.
 Cost effectiveness is achieved by constructing a portfolio using proven building blocks. This is because frequent future changes will result in indirect tax costs. As a result, Capvest goes the extra mile to unpack and clarify all costs so that you can comfortably compare apples with apples.
Experience has taught the Capvest team that the simplest solution is usually the best solution. 
If it is too difficult to explain or too technical to understand, there are usually too many risks involved.
Our business is built on long-term relationships that extend over generations. Trust is key to good long-term relationships. Once there is no trust, there is no foundation to build on. We realise this and treasure trust in our relationships more than any other company value.
Independent thinking, independent solutions
Next to trust, independence is indispensable. It offers you the difference between choosing the best product or service at one company, versus the best product or service from a wide range of companies.
Our investment process is tailored around each individual client's investment goals and objectives. 
We use a cashflow-based approach to determine the underlying allocation of your portfolio. This cashflow exercise is repeated frequently to ensure that your risk remains in line with personal circumstances and that the portfolio is rebalanced when required.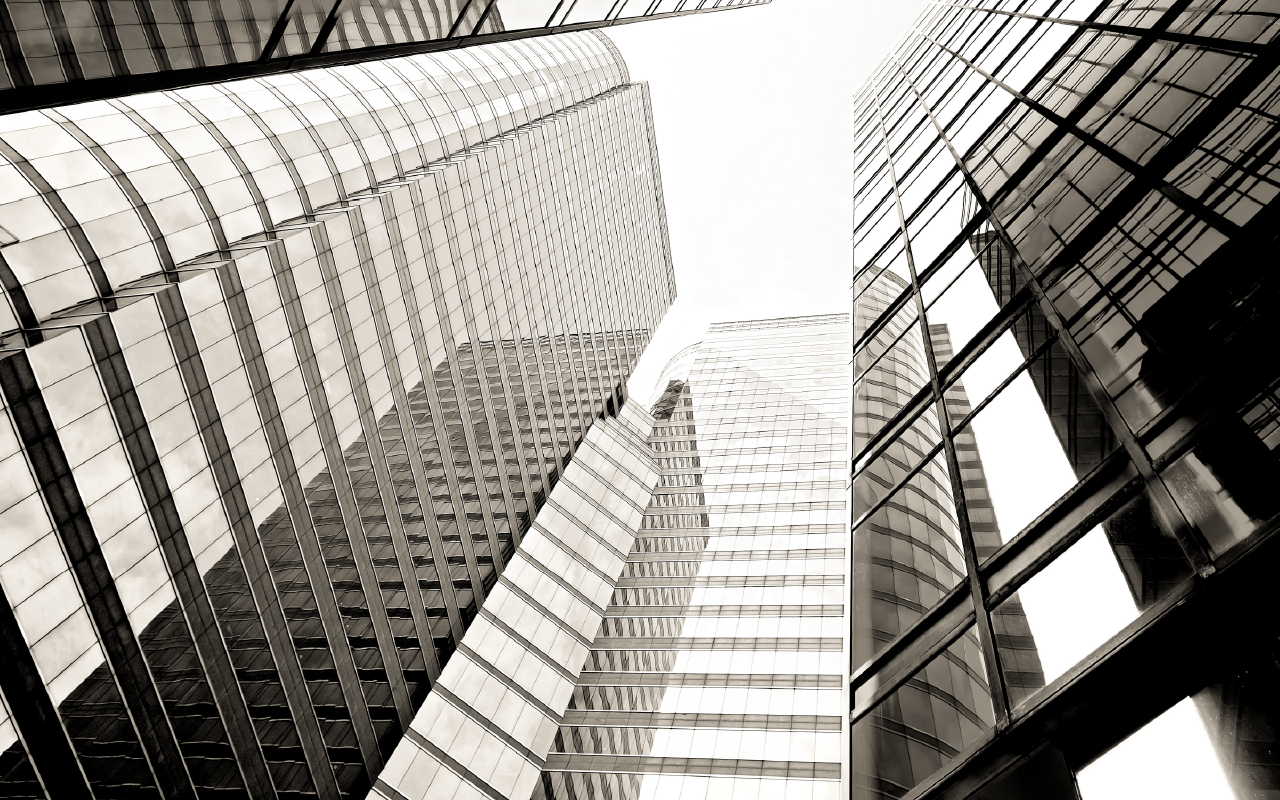 Once we have agreed on the underlying risk allocation, we look at various building blocks to construct your portfolio. These building blocks will consist of various specialised fund managers with varying mandates that are expertly blended to present each client with a unique strategy. We believe that this risk-based approach should give you the best possibility of achieving your financial goals and an overall appropriate investment experience. 
It is often not the investment strategy that fails the client, but rather the client's behavioural heuristics and biases which fails the strategy. As a result, by building bespoke client-specific strategies, we look to better manage our client's behaviours, which leads to better investment decisions and therefore long-term investment compounding. 
Our Six-Step Financial Planning Process
Though each client has different goals and requirements, our six-step financial planning process helps us to identify your individual needs and then formulate a unique and professional solution tailor-made for you.
The six steps are as follows
Step 1: Establish a relationship 
Step 2: Gather necessary information
Step 3: Analyse and evaluate information 
Step 4: Develop and present an appropriate plan
Step 5: Implement agreed plan 
Step 6: Monitor and review